PopCap Makes Life Fun!
We're the leading creators of easy-to-learn, irresistible games that everyone can enjoy — including award-winning hits like Bejeweled®, Zuma®, Peggle® and Plants vs. Zombies™.
Years in the making, our games are sprinkled with a whirlwind of smile-inducing awesomeness and polished to a timeless sheen that keeps the world coming back for more. And best of all, you can play our games everywhere: PC and Mac, iPhone and iPad, Nintendo DS, Xbox 360, Facebook... maybe even the moon!
The PopCap Story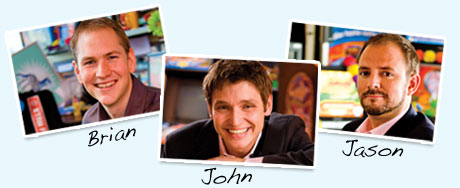 2000
PopCap's founders Brian Fiete, John Vechey and Jason Kapalka join forces to make simple, fun, ad-supported Java games that are free to play.

2001
The Internet bubble bursts, ad income dries up, and our fearless founders are left holding their first great hit — Bejeweled® — with no way to keep their business afloat.
Undeterred, they create their first downloadable PC game,
Bejeweled Deluxe®. Soon orders begin rolling in. By the hundreds... every hour... day after day... from all over the world.
The rest is... well, the #1 puzzle series of the 21st century!

2002
The success of Bejeweled lets PopCap experiment with other game ideas. We start off by creating Bookworm®, featuring Lex, the world's greatest literate invertebrate.

2003
Bookworm earns Computer Gaming World's Puzzle Game of the Year. Bejeweled arrives on mobile phones, lottery tickets, even airplane entertainment. Oh, and we manage to create another gigantic hit, Zuma®.

2004-2005
Bejeweled® 2 arrives and is a huge hit. If that's not enough,
Computer Gaming World inducts Bejeweled into the CGW Hall of Fame — it's the first puzzle game since Tetris to receive the honor.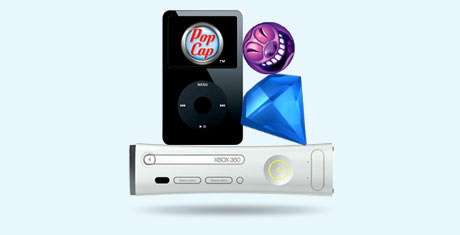 2006
PopCap is blossoming from a tiny little game studio into one of the world's leading game creators. And our games are growing up, too — with adaptations arriving on platforms like iPod and Xbox 360.

2007
Peggle® becomes a smash hit for our casual games audience, and finds success among hardcore gamers, too. Oh, and with all our success, we're growing fast. Our first international office in Dublin, Ireland, is hard at work, and we're planning our second international studio in Shanghai, China.

2008
Bejeweled Twist™ offers a new spin on the world's #1 puzzle game, and Bejeweled Blitz, PopCap's first social game, debuts on Facebook. It doesn't take long for both games to become fan favorites.

2009
We release our newest game, Plants vs. Zombies™, and it quickly becomes one of the biggest hits in PopCap® history. Meanwhile, our games (including Bejeweled and Peggle) are huge hits on Xbox 360, PS3, Nintendo DS, and iPhone.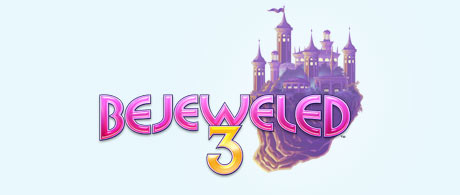 2010
Plants vs. Zombies becomes the fastest-selling game in iPhone history, and then the fun-dead action becomes the top game on XBLA. Zuma Blitz becomes our second social game, and quickly gets millions of players worldwide. And because we like to keep busy, we release our biggest, brightest gem: Bejeweled 3!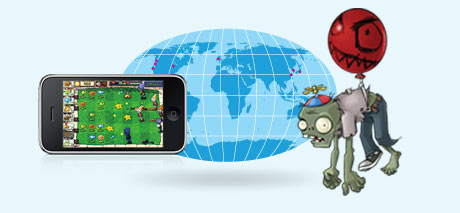 2011
So here we are: we've come a long way in just over 10 years, but one thing has never changed: we're all about making great games. We have over 400 whip-smart, talented and happy employees in offices all over the world — from Seattle, San Francisco and Vancouver, B.C. to Dublin, Shanghai and Tokyo. And we're as busy as ever dreaming up new ways to make life fun!