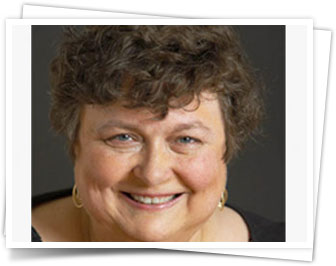 Meet Diannah Morgan
Diannah Morgan plays casual computer games to keep her mental and visual acuity honed
Diannah Morgan plays casual computer games to keep her mental and visual acuity honed - but she also enjoys the "me time" they provide. "Games like Bejeweled and Chuzzle definitely test that problem-solving part of my brain while also giving me a manual dexterity workout," she notes. "And at the same time I'm taking a quick 'mental vacation' that leaves me refreshed and ready to get back to work 15 minutes later."
Diannah, a 50-year old video/graphics and web design professional from Los Angeles, describes herself as "a bit of a geek" and admits to having played a few "hardcore" videogames in the past, including Doom. "Those traditional videogames can be fun and addictive, but they have steeper learning curves - sometimes you have to read 40 pages of manual just to figure out the controls or the plot," she notes. "They also require larger time investments - and somehow they still get boring faster than Bejeweled or Chuzzle," she marvels.
Diannah's "past lives" include working in a balloon factory and driving a bus for the city of Los Angeles, and she's also written software for companies such as Activision and Quarterdeck. Among her hobbies are crocheting and raising exotic birds - her cockatoo, Posh, and 12 cockatiels that she's hand-raised add to her busy schedule.
Diannah, who is also a musician and aspiring actor, discovered Bejeweled through her mobile phone and now plays the gem-swapping hit on her phone and PC. "Keeping my mind sharp and my eye-brain connections well-oiled is my primary motive for playing," she says. "The fact that these games are also entertaining and relaxing is a bonus!"