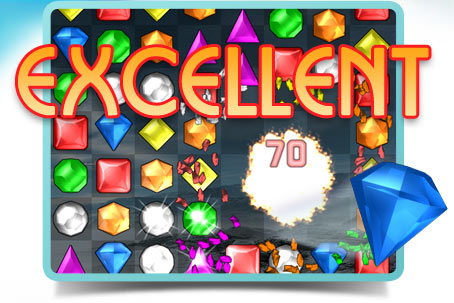 Bejeweled® 2 PlayStation Network Game
Le jeu d'assortiment mythique sur PlayStation Network !
Alignez au moins trois gemmes étincelantes pour les faire éclater en une gerbe de couleur et de points. Créez des d'éblouissantes Gemmes de puissance et explosez vos records en créant des cascades et des combos spectaculaires. Débloquez des modes de jeu secrets, de redoutables casse-tête et bien d'autres contenus encore. Chaque action renforce l'addiction !
Please visit the PlayStation
Store to download this game.